our solutions
Web Development
overview
We Provide Solution that are profitable, connecting and relevant to all your business outcomes.
Build for the responsive web or transform your business to fit in with the modern cross-platform reality with Cenit, Inc. Drawing upon extensive UI/UX and front-end expertise, our web application programmers deliver rich user experiences:
Functional, convenient and visually compelling HTML5/JavaScript applications that work natively great on all type of mobile and tablet devices.
Modernization and mobilization of existing web interfaces, integration layers for mobilization of legacy web systems.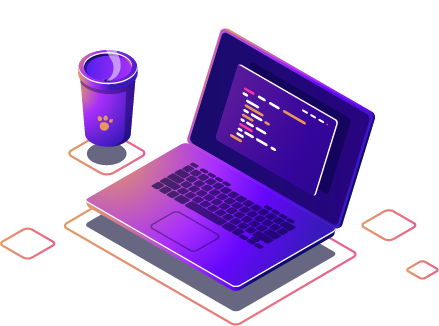 Solutions
Technology Consulting

Our Technical specialists play out a careful assessment of your venture needs and Provide innovative solutions to enable you to pick the most authentic alternative.

Discovering and Planning

We assist in characterizing the project strategy and guide, explain requirements and set up the necessary documentation to guarantee you are fixing the correct issues and advancing the relevant activities.

Software Prototyping

Our team of experts will help you convert even the smallest idea into a concept that can be implemented in the real world and evaluate the capability of your idea with minimum resources.
Benefits
Our services provide a unique range of benefits
Control IT Costs

You can scale your IT Costs according to your requirements and only pay for what you need. Whether that be increasing or decreasing staff, or IT project work.

Trusted IT advisor

Through regular account management meetings your Managed IT service company will be able to oversee your overall IT roadmap and become your trusted advisor.

Economy of scale

As your business grows, its support structure needs to grow, too. When you use a managed IT service you can scale your business up or down with nothing more than a simple discussion.

Increased efficiency

You'll have your IT needs outsourced to a team of IT experts, and during times where you need additional project support, your managed IT provider supplies the extra staff.

Small initial investment

Managed IT services help you offset the initial investment of technology costs. Rather than spending thousands of dollars on hardware and software upfront.
We are very pleased with the end product and thank you for your quick and focused efforts to get this done.
FREDERICK VAN ETTEN
Pricing and Plan
1 monthly fee for all IT services. No costly surprises