our solutions
Custom Software Development
What is Custom Software Development?
Custom programming improvement is the way toward planning, making, sending and keeping up programming for a particular arrangement of clients, capacities or associations. As opposed to commercial off-the-shelf software (COTS), custom programming advancement goes for a barely characterized set of necessities. COTS focuses on an expansive arrangement of prerequisites, enabling it to be bundled and financially promoted and circulated.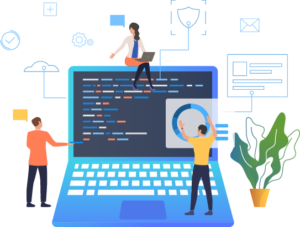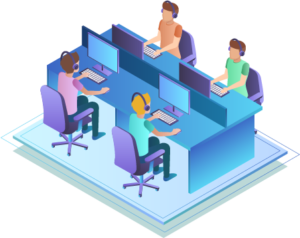 Enterprise Software Development
Cenit, Inc provides a broad range of software design, development, maintenance and support services along with versatility of interaction models and scope of projects.
Regardless of whether you are searching for an expert programming improvement organization to deliver a custom venture programming solution, an experienced integrator to create a connected software ecosystem or a different gathering of designers to deal with a scope of big business applications, you can get in touch with us.
Solutions
Enterprise Software Development

Cenit, Inc team helps you develop and execute custom business apps that automate flexible operational and customer-centered workflows. We build scratch-based software solutions and upgrade running systems to seamlessly incorporate them into your IT environment.

Business Application Integration

We help you build dispersed business applications to achieve consistency of business processes, data integrity, and barrier-free collaboration. By coordinating undertaking arrangements, we guarantee that the whole programming condition is flawless and secure.

APP UPGRADE AND MODERNIZATION

Through updating its technical architecture, adapting it to new platforms, enriching it with fresh features, making it device-agnostic, enhancing its UI & UX, and aligning it with modern security requirements, we help you revitalize your legacy software.
WE COVER THE FULL CYCLE OF ENTERPRISE SOFTWARE DEVELOPMENT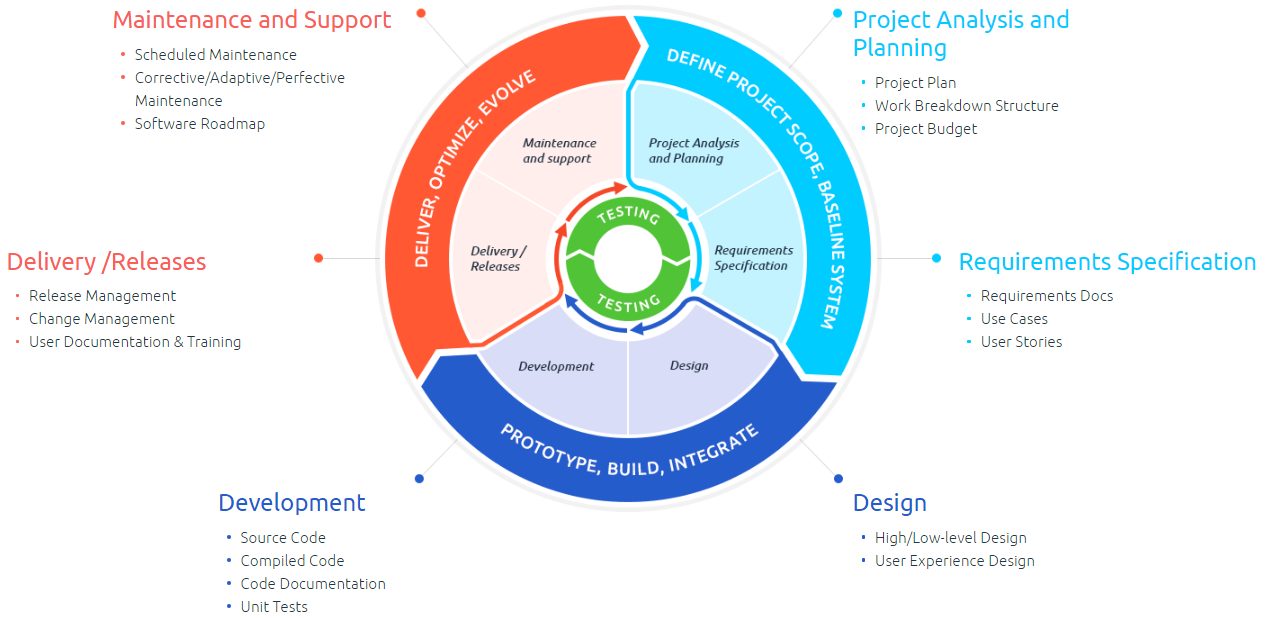 Benefits
Our services provide a unique range of benefits
Control IT Costs

You can scale your IT Costs according to your requirements and only pay for what you need. Whether that be increasing or decreasing staff, or IT project work.

Trusted IT advisor

Through regular account management meetings your Managed IT service company will be able to oversee your overall IT roadmap and become your trusted advisor.

Economy of scale

As your business grows, its support structure needs to grow, too. When you use a managed IT service you can scale your business up or down with nothing more than a simple discussion.

Increased efficiency

You'll have your IT needs outsourced to a team of IT experts, and during times where you need additional project support, your managed IT provider supplies the extra staff.

Small initial investment

Managed IT services help you offset the initial investment of technology costs. Rather than spending thousands of dollars on hardware and software upfront.
Cenit, Inc are always accommodating our diverse needs and we feel like they are a part of our company rather than an external supplier.
John H. Bedard, Jr