our solutions
CALL SUPPORT
overview
Our Organization gives you the best quality of BPO services including diminished operating time as well as a prompt response to customer queries. Some of the services offered by our call center are as follows,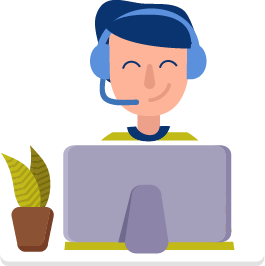 Inbound Services
Inbound calls are mainly concerned with customer queries regarding
product or services and offering solutions with regards to the concerns of the customers.
Product Information Requests
Outbound Services
As compared to inbound services, the purpose of the outbound calls is to reach out to the potential customers with the aim of improving the sales of clients' products/services.
Back office management of an organization can have a major influence on its success. Cenit, Inc is a respected pioneer in empowering various multinational businesses and organizations by offering high-quality back office BPO services that facilitate increased business productivity and improved profitability. Our Back Office offers the following services
Order Fulfillment
Large amount of data is collected daily from different transactional processes such as order fulfillment, request processing, transaction processing, billing, and collections requiring active back office solutions.
Tracking Order
Our order tracking services provide timely and accurate information about delivery of a request, preventing the customers ' frustration. We aim to improve the efficiency of your service delivery while maintaining compliance with industry standards of quality and health.
Account Receivable/Payable
Our back office support team also provide account receivable / payable services to corporations for recovering their loans more quickly and efficiently while not harming their customer relationship.
Invoice Support
We facilitate our clients by providing high-quality invoicing support so that their customers can get precise and up-to-date billing information.
Refund Claim
As part of our back office package, we provide refund request management services as well.